Digital Transformation Expert
Achievements
and

accomplishments
RPA
Over 4000  Working hours saved yearly

Over 20 Automated business-process in production

Over 450 000€ on savings

P

rocesses throughput times have been reduced about 35%
Starting the RPA-initiative pilot (ISS Finland).
Setup of RPA Center of Excellence (ISS Finland).
Building RPA Frameworks, ways of working, operating and runtime models (ISS Finland).
Creating processes for idea gathering, evaluation, and approval for automation (ISS Finland).
Creating a change-positive atmosphere and supporting functions, implemented to production (ISS Finland)
Leading the creation of reporting KPI´s and success indicators for RPA (ISS Finland).
Part of vendor evaluation for global service vendor for RPA (ISS Group).
Participate in Planning and executing RPA CoE and the Way of working (ISS Group).
Leading the creation of workflows for re-usable RPA-automations and global scalability (ISS Group).
Technical lead on global migration project from on-prem installation to cloud-installation (ISS Group)
IoT
Over 100 automated alarms on building conditions  issues that were fixed before they became problems
Over 1000 sensors deployed creating combined digital entities to customers
Created one of the first IoT, API, and AI connected prediction services to fulfill customer need on indoor quality monitoring
 Successful Digital Twin-pilot combining AI and IoT in 2017 (ISS Finland).
Creating technical solutions for predictive services (ISS Finland)
Creating use cases and scenarios for advanced analytics and AI (ISS Finland).
Part of the IOT global strategy planning (ISS Group).
Innovating and designing Business uses cases for AI (ISS Group).
Other
Managing a community witch has over 3000 members
 60%  Saving on hardware, support and licensing costs
Business Partner of the month 8 times in BNI Finland Tammi Chapter 
Integration Platform to manage dataflows combining multiple data sets to feed AI solutions 
Founder and grown the Raspberry Pi  Suomi facebook group that has now 3500 members from Finland. People Are sharing information between them selfs.
Consolidation of datacenter from physical servers to virtualization platform with high availability and scalability (STT) 
Digital transformation of business processes
Building and running RPA-Architecture
High availability and scalable services
Budget planning and follow up
Disruptive and agile use of technologies
 I am a positive and innovative technical influencer, who is driven by the passion of being a part of the transformation for better, easier and more efficient tomorrow.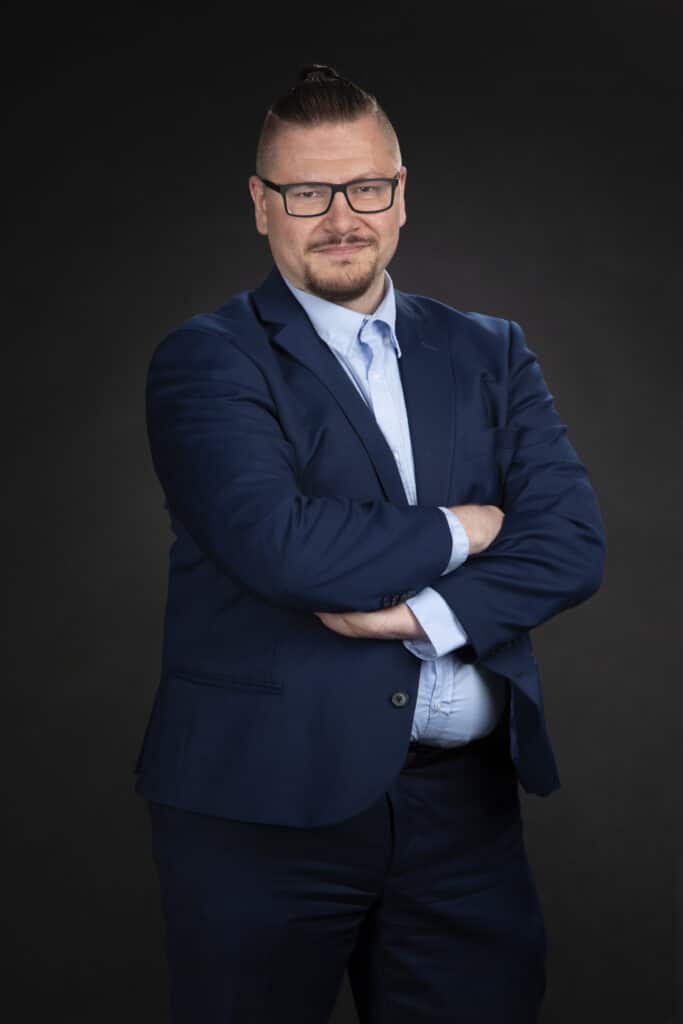 I am described as a technical expert who really thinks outside of the box. I understand the technical possibilities and limitations but try to find solutions that does not have a negative impact on the solution provided to the end-user. Modern technologies and disruptive use of IT-tools should be used for adopting to the operation models of the business. Today's technological landscape makes it possible for the technology to cater business needs, not forcing the business to change according to technological barriers.
Combining agile technologies such as RPA (Robot Process Automation), RDA (Robot Desktop Automation), AI (Artificial Intelligence), IA (Intelligent Automation), IoT (Internet of Things), predictive datamodels and modern web-technologies can easily speed up digital transformation.
Being fast is only half of the solutions, doing it safe and secure is the second half. Information security, applied policies and data restrictions must be taken into account when applying agile methods to companies. Leading different national and global projects in digital transformation has provided me with very extensive understanding and know-how in aligning digital transformation to current data security practices.
Food
for

thought

With the help of new techlogies and innovative thinking companies can tranform their business and processes toward digitized world. Companies can for example onboard new employees easier, automate anomality detection, hand over mundane tasks to automation or robotics, use automation to create faster frontline services and so on.
Most common problem in digitalization for any business is to convert the unstructured data to standardized data-model.
Creating re-usable ways to get data in standardized way will sort out most of the entry-level difficulties.
Before starting your digital transformation journey, define precisely what you wish to accomplish by way of transformative efforts.
Instead of solidifying your end-goal, clarify your vision in terms of values, and flexible deliverables.
Use of Digital Employees can lead to faster, more efficient, less error-prone business processes that can be executed 24/7/365.
With the technologies we have in use today we can build Intelligent Digital Employees.
Most suitable processes to digital employees do not require emotional intelligence or handling of un-structured data.
Ideal processes have critical importance, consist of a lot of routine-based actions and can be easily taught to new employees fast.
Importance of data-gathering will become more increased issue to many companies.
Gathering, validating and understanding business-critical data will give companies better ability to predict the changes in their processes and supply chains.
Ability to combine that data to selected external datasources can give the company a multi-dimensional and in-depth understanding on its performance.
This will make it possible to foresee upcoming changes as well as industry-wide trends.
In the need of being to scale digital solutions, businesses must focus on reliability and efficiency of services. This will bring more agility and higher quality in outcome even when its workload increases.
Agile methods increases the transparency, predictability and standardization of processes.
Management of the business will be easier and the efficiency of operations will increase significantly.
Agility will also improve people's motivation as new solutions can be taken into use quickly.
Senior Advisor, DXC Technologies
11/2021 –
Advisory towards multiple customer how to transform business with digitalization and new innovations. Mainly focusing on technologies like IOT, Hyper automation, Blockchains, AI / ML and  supporting enterprises to achieve sustainable development.  Also helping enterprises with Operational Technologies (OT) to make sure that designed solutions are secured.  
Enterprises has  achieved saving and energy efficiency and more sustainable solutions. Also with the post Covid-19 world we have been able to provide savings with the solutions created. 
Solution Architect, ISS FINLAND
09/2017 –10/2021
As a part of Digital Excellence team in ISS Palvelut I was responsible of the new innovative technologies that we developed or used. Digital Excellence is also the point of contact when there is need of new solutions or digital development needs. Most important task is to make people's lives easier with the help of digitalization. Digital Excellence, utilizes tools such as RPA (Robot Process Automation), AI (Artificial Intelligence), IoT (Internet of Things), Advanced Analytics, Intelligent Automations and many more.
I am responsible for creating roadmaps and strategic approaches to digital solutions from the technical perspective. I am also responsible for providing solutions to our customers needs and wishes around IoT, process efficiency, RPA and AI. Communicating with stackeholders, business and IT. 
Global Technical Lead Architect RPA (interim), ISS GROUP
01.02.2021 –10/2021
In January 2021 I took over the global responsibility of RPA technical design and planning as the RPA was being migrated to new set-up.
Within these couple of months, I created a plan for recovery and a plan on being able to achieve goals for the RPA set by Global Steering Group of RPA. I also participated on planning on how to create better community around RPA and how to showcase RPA-automations and need for RPA.
Member, Global RPA Core Team, ISS GROUP
2019 – 2021
As a member of the core team of RPA globally, I assisted in starting the ISS Global RPA-initiative.
I was a part of the vendor-selection, helped in creating frameworks and operation models for the RPA and participated in evaluating the technical architecture and functionalities and ways of working. I was also one of the pioneers and spokespersons for RPA in ISS globally.
Member, Global Digital Excellence Core Team, ISS GROUP
09/2018 – 12/2020
As a member of the Global Digital Excellence Core Team I was a part of the global team creating IoT use cases for ISS Group. This Core Team created use cases for ISS´s Global Key Accounts and ISS Countries. Core Team also created the IoT-strategy and roadmap for ISS Group. Core Team was also responsible for finding best suitable sensors and applications for ISS as well as ensuring that selected solutions are inline with ISS Group IT policies and Information Security compliance.
CEO, NERD FUEL
01/2019 –
As the CEO of Nerd Fuel I'm in charge of the strategies and day to day operations management. I am also responsible for customer care and experience development. I participate in the planning of yearly financial budgeting and approval. One of my biggest achievements is being able to lift Nerd Fuel´s profitability to a new level and our customer satisfaction ratings are have approved notably.

Nerd Fuel is the distributor for ESET-products in Finland and operates also as ESET Finland / ESET Suomi. There i'm responsible of the reseller network management and communications and marketing plans for ESET products on country level     
CTO, NERD FUEL
02/2013 – 01/2019
As the CTO of Nerd Fuel I built and evaluated the hardware and software used. My responsibilities also included technical pre-sales and finding the suitable solutions with in our technology stack that would help our customers to succeed in their business. I was responsible for leading our Help Desk and technical teams to manage and organize the day to day operations.

Nerd Fuel is the distributor for ESET product in Finland and operates also as ESET Finland / ESET Suomi. As the CTO I was also responsible of the pre-sales and customer POC regarding ESET products. 
IT Architect, FINNISH NEWS AGENCY – SUOMEN TIETOTOIMISTO (STT)
03/2012 – 09/2017
As an IT architect my responsibilities were to plan and design the architecture that was used in STT. Project working with business to ensure that we get a good technical solutions that goes with our IT strategy. Management, maintenance and planning of our datacenter and server infrastructure. One of the major achievements were the Windows 7 Roll out project and Datacenter Consolidation. High availability services for internal and external customers and other day to day IT operations. Also I managed our vendors and suppliers working with STT
System Manager – Data center, FINNISH NEWS AGENCY – SUOMEN TIETOTOIMISTO (STT)
03/2011 – 03/2012
As a datacenter system manager I made sure that our datacenter services and daily operations were up and running. Also it was my responsibility to make sure that our datacenter services develop and are up to the required standards on information security, hardware, software etc. I had a technical role but I was also responsible of managing the vendors and suppliers that we worked with.
System specialist, ENFO
05/2005 – 03/2011
I work in datacenter team at Enfo. I was transferred from Destia (may 2008) when all Destia's ICT was out-sourced to Enfo. Our team was responsible for ensuring that our datacenter was up and running in Helsinki and Kuopio. We were working closely with customer IT Teams to provide services to their business. We also were consulting to the customers on development solutions. Also I was responsible for our Linux-based services. I have also specialized on high-availability and Scale-out services during my time at ENFO.
System Specialist, DESTIA
10/2005 – 05/2005
I worked in Destia (formerly known as Tieliikelaitos) as a system specialist in Windows-environments. I managed 120 Windows-servers and our datacenter in Helsinki. Our team was also responsible for our 120 offices around Finland and IT services that were used by our 3000 users and 1850 Workstations. My dedicated areas were:
– Management and monitoring of 120 Windows-servers
– Server installations and maintenance (hardware and software)
– SAN Infrastructure Management (HP based SAN disk arrays (HP EVA), switches , cabling, and documentation)
– IT Security (Firewalls, anti-virus, encryption software etc.)
– IT Project management
– Management and upkeep of our datacenter facilities
System Specialist, PROSELECTUM / TIELIIKELAITOS (DESTIA) 
05/2005 – 10/2005
I was a leased worker through ProSelectum for Tieliikelaitos. I worked in the data administration as an System Specialist. I was a part of the IT Team doing migration-projects from old software versions to new ones. I also participated on the server infrastructure operations. 

My responsibilities were:
– Migration from Exchange 5.5 into Exchange 2003 for 3000 users
– Project management for different smaller IT projects
– Windows-server management and monitoring
System Specialist, TIETOHEIMO
04/2004 – 05/2005
I worked as an IT technician helping our customers on their daily IT problems. The work was done at the store and in customer locations. I worked with enterprises and with consumers. I worked with workstations and server Windows, Linux or Apple.  Tietoheimo is a part of Data Group witch has about 30 stores / service points across Finland.
IT-Konsultointi Markku Arvekari, Self-employed
12/2002 – 04/2004
I worked as a self employed Senior IT Consultant. providing IT services like Help Desk, Onsite- and remote support services into Small and Mid-Sized Companies in the metropolitan area. Also on the mid-sized companies I provided consulting services on how to make IT run more efficient.
System specialist, W-Create (CITY DEV LABS)
11/2000 – 12/2002
I worked as an system specialist / Developer in Windows and Linux enviroments. W-create developed one of the firs interactive small ERP styles system in the beginning of 2000. We had instant messaging and calendar synchronization from nokia phones, task management, Filemanagent, Firewall, VPN Services. I was responsible of installing the systems to customers and do minor bug fixes providing support on-site to the end users when needed. 
System specialist, COOPY KY
07/1999 – 10/2000
I worked as an part time IT Technician providing on-site support to the accounts with the IT systems. Also took care the infrastructure mainenetanace, upkeep and development.
System Specialist, ZELEMA OY
01/1998 – 10/2000
I Worked as a part time IT technician providing on-site support to the employees in Finland. I worked Closely With the Swedish IT department. They Were giving me the tasks that they could not handle remotely on that time. So i maintained and developt the infra structure of the company  
Vocational Qualification in Business Information Technology 2000 - 2002
Status: 100%
Subject Area: Information technology in entenprises
Field of study: System support,  Information technology
School: Rastor / Apprenticeship
Time: 2000 – 2002
Business Network International, Chapter member and member of chapter council
Raspberry PI Suomi (Facebook Group), Founder and member
I have been working with technology since I was a child. At the age of six I created my first database-based program with dBase IV and I have trained Basic-programming to others at the age of 12.
I have always been interested in new technologies and how they work. Even though I have not been doing coding much in the last 15 years, this has given me the understanding on how things work "under the hood".
I still search actively new technologies and disruptive use cases of technology that are emerging or are being tested. I keep myself updated with technology trends and rising players in technology and automation globally.
With the knowledge and understanding I have built over the years I have been able to provide technical solutions to companies of all sizes, from small business and entrepreneurs to enterprises.
I consider this search of new technologies to be important to me and forcing me to keep myself up to date on the industry development.
Certifications
and

Courses
Certificates
Veeam Technical Sales Professional (VMTSP) V9
Veeam Software
Issued: 06/2016 
Veeam Sales Professional (VMSP) V9
Veeam Software
Issued: 06/2016 
Primergy Pre-sales Consultant
Fujitsu
Issued: 03/2016 
Primergy Sales Expert
Fujitsu
Issued: 03/2016
Primergy System Engineer
Fujitsu
Issued: 03/2016
Primergy Sales Professional
Fujitsu
Issued: 02/2016
Veeam Sales Professional (VMTSP) V8
Veeam Software
Issued: 10/2015
Veeam Sales Professional (VMSP) V8
Veeam Software
Issued: 10/2015
VOP-CP (Cloud Provider) Accreditation
VMware
Issued: 07/2015
VSP-CP (Cloud Provider) Accreditation
VMware
Issued: 07/2015
VSP-SV (Server Virtualization 2015) Accreditation
VMware
Issued: 07/2015
VTSP-SV (Server Virtualization 2015) Accreditation
VMware
Issued: 07/2015
VMware VSP 2015 Accreditation
VMware
Issued: 07/2015
VMware VTSP 2015 Accreditation
VMware
Issued: 07/2015
Fireware XTM v11.9 Basics
Watchguard Technologies
Issued: 09/2014
Sales (2013)
Watchguard Technologies 
Issued: 09/2014
F-secure Sales training
F-Secure Corporation
Creditation ID: 10791 
Issued: 09/2014
VMware Certified Associate – Cloud
Veeam Software
Issued: 10/2013
VMware Certified Associate – Data Center Virtualization
VMware
Issued: 10/2013
VMware Certified Associate – Workforce Mobility
VMware
Issued: 10/2013
Red Hat Certified Technician, RHEL 5
Red Hat
Credential ID: 605009996724593
Issued: 06/2009
RHCSA, RHEL 5
Red Hat
Credential ID: 110-116-839
Issued: 06/2009
Acronis Certified Engineer
Acronis
Issued: 2006
ITIL Foundation
Exin Management Consults
Issued: 08/2015
F-Secure Policy Manager and Anti-Virus Client Security
F-Secure Corporation
Issued: 12/2004 
Courses
Business Coaching Basics (ICF)
Course Completed: 07/2020 
Cisco Routing & Switching
Course Completed: 01/2017 
Microsoft Windows 10 Implementing and Management
Cource Completed: 010/2016 
Project Management & Leadership
Course Completed: 05/2014
Juniper Network and Security Manager Fundamentals
Course Completed: 04/2013
Oracle Database 11g: 2 Day DBA
Course Completed: 03/2012 
VMware vSphere: Fast Track [V5.1]
Course Completed: 12/2011 
Microsoft Windows 2008 Server, Implementing and Management
Issued: 09/2009 
RHCT Certification, RHCE Rapid Track Certification Course (RH300)
Course Completed: 06/2009 
Forefront Unified Access Gateway (UAG) 2012
Course Completed: 2008 
Microsoft Implementing Internet Security and Acceleration (ISA) Server 2004 (2824)
Course Completed: 2006 
Microsot Windows Small Business Server 2003, Networking Infrastructure
Course Completed: 2004
Microsoft Windows Small Business Server 2003, Implementing and Management
Course Completed: 2004 
Experts

 who I have worked with
Nada Elboayadi, Head of Big Data, Global Support Solutions, ISS Group, nada.elboayadi@group.issworld.com
I have been working in mutual projects and initiatives for several years. Nada also owns the Global RPA in ISS. Nada has taught me a lot about global processes and group compliance.
Jari Tiirikainen, Head of Digital Excellence, ISS Finland, jari.tiirikainen@fi,issworld.com
Jari has unbelievable skillset to innovate and digitize businesses. He has really good understanding of business processes and enough knowledge of Information technologies to combine them into solutions. Jari has been a good example what is a great leader and it has been an honor to work with him.   
Juha Kukka, Senior Vice Precident, Solution Sales, Enfo Oyj,  juha.kukka@enfo.fi
Juha is one of those senior-level IT-professionals who are really needed in this world. Juha is not afraid to jump head first into something new and is always ready to pitch in with his ideas and views. Juha has been one of my valued contacts since 2008. 
Lauri Pihlajasalo, Solution Architect, ISS Palvelut, lauri.pihlajasalo@fi.issworld.com
Lauri is one of the people in ISS Finland who I have worked with the longest. We have innovated and developed various different projects. Lauri is also an excellent IT-expert and innovator.
Hannu Balk, Solution Architect, Kela, hannu.balk@kela.fi
Hannu is one of the most versatile IT-experts I have encountered. He has exceptional skills in making IT-solutions serve business needs. Hannu and i have been co-workers over a decade.
 
August Hermas, Project Manager, IT-Palvelu Mika Tunninen, august.hermas@tunninen.fi
August is one of the best IT project manager that i have had the pleasure to work with.. He has exceptional skills and understanding of customer needs and he understand technologies enough to create working solutions to customer based on their needs.
Tomi Huusko, Head of development, Bisnode Finland,  tomi.huusko@bisnode.com
Tomi is is really keen to setting goals and achieving them he drives his employees with a gentle touch but still achieving goals.  He has visions and understanding of technologies.  I have worked with Tomi on and off over a decade and i respect his vision and skillset.